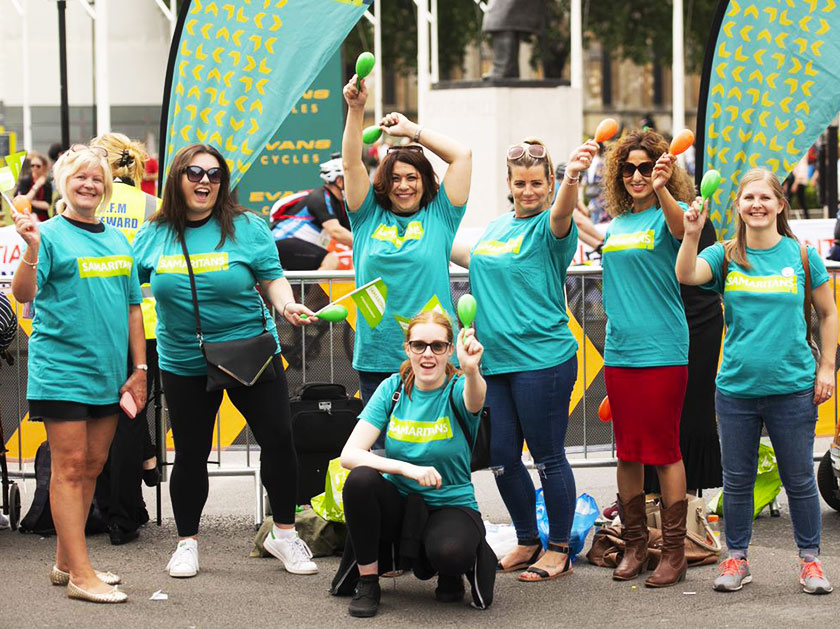 Volunteering matters, and so do you
You'll see the difference you're making, even with just an hour of your time. You may even learn something new about the world or about yourself. The skills you can pick up and the experience you gain as a volunteer are all transferable to your work-life.
It can improve your health
Being a volunteer has lots of benefits. Research has found that volunteering can help reduce stress levels and have a positive impact on relationships and self-esteem. As well as having a positive impact on your community, volunteering can improve your personal and working relationships.
You can learn new skills
Meeting new people, working as part of a team, building your confidence, self-esteem, motivation and developing leadership skills are just a few of the things you can get out of volunteering.
It helps your local community
Giving your time to Samaritans can make a huge difference to the lives of others – as well as your own. In the last year, Samaritans volunteers reached over half a million people through their work in local communities, raising awareness or offering a listening ear to people who were going through a difficult time. Volunteering can help you meet new people and create a stronger, more supportive community.
What counts towards the million hours?
There are lots of ways to take part in the Million Hour Challenge – from attending a training day or completing online Samaritans training, to holding an afternoon tea with colleagues to raise awareness of mental health. Samaritans have a wide range of volunteer roles meaning there is something for everyone, including becoming a listening volunteer.
Branches require a variety of roles with varying time commitments including branch fundraising coordinator, social media and comms support, event organisation, community awareness, administration support, IT and web support, rota coordination, branch budget assistance and grant writing.
Support your local Samaritans Branch
Samaritans have over 200 Branches and over 40 shops run by volunteers. To ensure the running of the branch a number of support volunteers are required and some of these roles have been listed above. You can also support your local Samaritans branch by becoming a listening volunteer. Listening volunteers can help change the course of someone's life and make a lasting difference to someone who may be struggling to cope. If you think becoming a listening volunteer may be right for you please click here to find out more.
Branch vacancies are advertised online, you can search for your local branch via your account, sign up now.