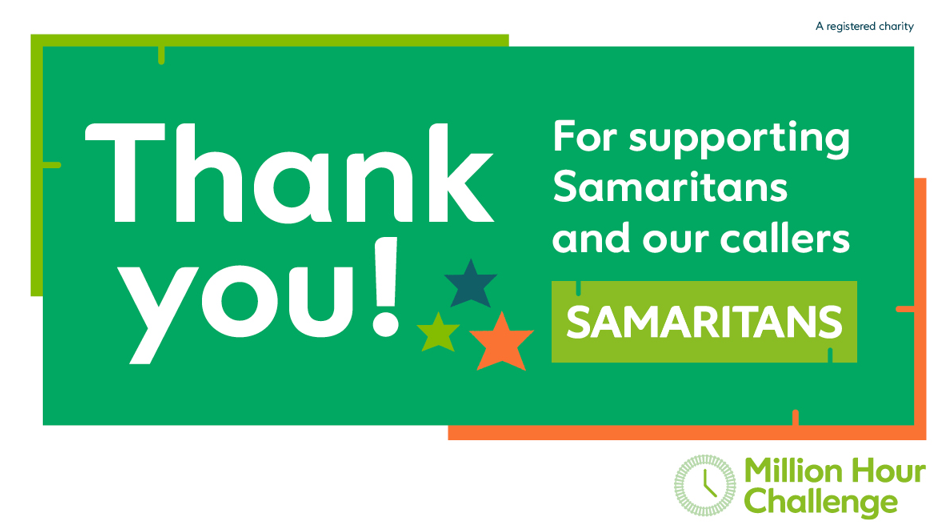 Volunteers Week takes place from 1st – 7th June.
Volunteers Week is a time to say Thanks for the contribution millions of people make across the UK through volunteering.
In the last year Samaritans volunteers have spent over one million hours listening to calls for help from people struggling to cope.
Its been a year like no other. And while around 30% of Samaritans volunteers had to self-isolate due to the pandemic , many others came forward swapping into and taking on extra shifts to keep the service running 24/7.
From the Million Hour Challenge thank you to all the amazing volunteers.