Why you should get involved and volunteer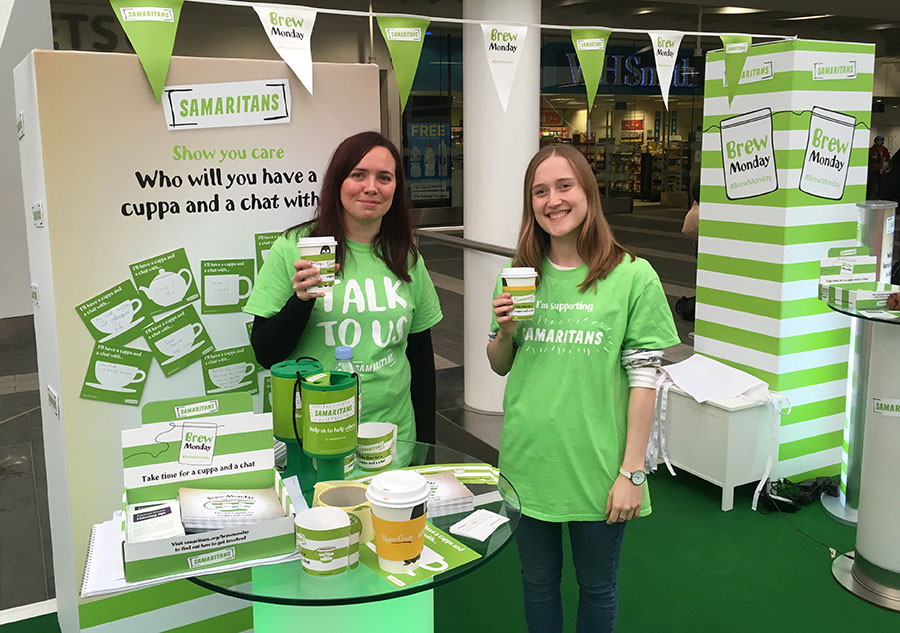 Volunteering matters, and so do you
You'll see the difference you're making, even with just an hour of your time. You may even learn something new about the world or about yourself. The skills you can pick up and the experience you gain as a volunteer are all transferable to your work-life.
You'll meet new people
You'll get the chance to meet some great people who are passionate about making a difference. We want to bring people in the rail industry together – from across your organisation and others – so we can make a real difference.
Getting stuck into a project and working as a team can really bring people together and help you form strong friendships.
You can pick up some life skills
Meeting new people, working as part of a team, building your confidence, self-esteem, motivation and developing leadership skills are just a few of the things you can get out of volunteering.Unsure about what you want to do in life? Volunteering could give you the inspiration and direction you need by trying out something new.
It can improve your health
Did you know that volunteering can improve your health? The Institute for Voluntary Research has found that volunteering can help reduce stress levels and depression, and have a positive impact on your relationships, your self-esteem, your longevity and keep you fitter. Read their full report here.
It helps your local community
Giving your time to Samaritans can make a huge difference to the lives of others – as well as your own. Last year, Samaritans volunteers reached over half a million people through their work in local communities, raising awareness or offering a listening ear to people who were going through a difficult time. Volunteering can help you meet new people and create a stronger, more supportive community.
Volunteering matters, and so do you
You'll see the difference you're making, even with just an hour of your time. You may even learn something new about the world or about yourself and Samaritans online learning tools count as volunteering for the Million Hour Challenge
Imagine you've got a colleague or friend who needs to get something difficult off their chest. Active listening is a way of listening which helps people talk through their problems, however difficult to put into words they find it. You can learn more by completing Samaritans Active Listening online training https://www.samaritans.org/business/wellbeing-city
Very few of us feel comfortable talking about our own emotional and mental health; and until recently there wasn't much information or help on how we could look after our own mental health. Samaritans Wellbeing toolkit will help you understand how you can manage your emotional health and look out for others, before they reach crisis point via this online learning tool – https://www.samaritans.org/business/wellbeing-city."
Could you help break the stigma associated with mental health? Could you help encourage people to open-up and think more about their own mental wellbeing? You could be a Social Media Champion and all you need to do is follow Samaritans on Twitter, Facebook and Instagram and regularly share their posts with your friends and family. It only takes a short time each week as a social media champion to reach lots of people. This can help to improve awareness of Samaritans work, destigmatise mental health issues, promote wellbeing.
The rail industry Support on the Railway learning tool has a range of learning modules on suicide prevention for rail industry employees. You can complete these as a team or on your own. https://nspsglearningtool.co.uk/
Help run your local Samaritans Branch
Samaritans have over 200 Branches and over 40 shops run completely by volunteers. The management team make sure that everything is place for Listening Volunteers to come in and do their shift taking calls. Everything you could possibly imagine needs someone to give their time; admin for shift patterns, heating, lighting, IT and phones. Maintenance, Health and Safety, fundraising, events, social media, PR and community engagement, and finance – there is something for everyone. Get in touch with your local Branch and find out how you could help.