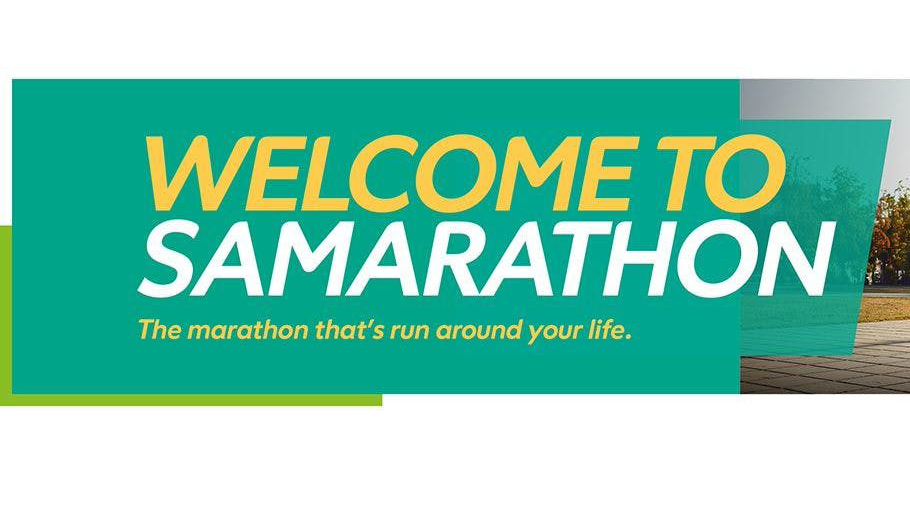 Samaritans virtual marathon is back!
Samarathon is the virtual marathon that's run around your life and it is back for its second year. You don't need to be a marathon runner to take part and you can complete it individually or as part of a team. Run, jog or walk 26.2 miles this July, whenever and wherever you like and help raise vital funds for Samaritans. Set your own pace and get active that works for you, whilst supporting your own mental health and wellbeing by staying active through these challenge times.
Getting out and exercising works wonders for our mental wellbeing, and Samarathon is the perfect goal. Whatever your age or ability, this is your challenge, to do in your time, at your pace, wherever you live or work.
Sign up free, on your own or as a team with family, friends or work mates.
Walk, jog or run 26.2 miles over the month of July.
Ask everyone you know to sponsor you, and help Samaritans be there for anyone struggling to cope.
Win! Raise £150 or more and not only could you help fund over 30 calls for help, you'll be entered into a prize draw to win sporting goodies too!
Sign up and help us reach a million by logging the hours you spend training and completing the Samarathon.