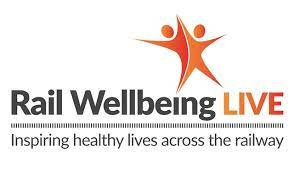 The rail industry's largest free health and wellbeing event Rail Wellbeing Live was held on 17 and 18 November. With over 100 speakers and more than 75 tailored sessions across two incredible days.
Guest speakers included Fearne Cotton, Paul Merson, Jason Fox, Bryony Gordon, Dr Rupy Aujla and Rebecca Adlington. Experts were offering practical advice on nutrition, fatigue, stress, self-esteem, aches and pains, financial worries and so much more.
Improving your physical and mental wellbeing can impact so many different areas of your life, both at work and at home. Rail Wellbeing Live puts health and wellbeing at the top of the agenda. Together we can make a difference.
Over 16,000 people from across the rail industry came together for this year's Rail Wellbeing Live on 17 & 18 November.
You can watch our joint session between the Million Hour Challenge and Samaritans Veterans app here.