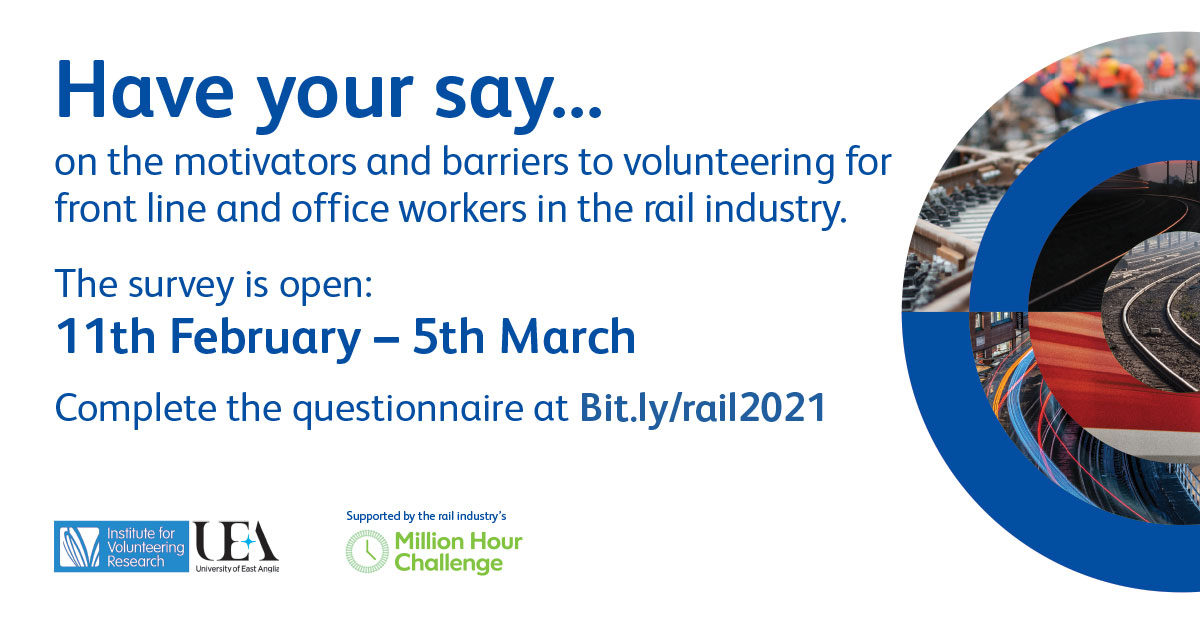 In partnership with the Institute for Volunteer Research (IVR) at the University of East Anglia, we're asking rail industry colleagues to support research to understand why people do or don't volunteer.
Individuals from the different parts of the rail industry are invited to take part, whether or not they have ever volunteered. The confidential survey is open from 11 February to 5 March and should only take around 10 minutes to complete.
In addition to conducting the survey, the Institute for Volunteering Research is asking for volunteers, particularly track and frontline staff to be interviewed.
The purpose of each interview is to hear about their experiences and motivations, about the barriers or enablers they encounter and what difference volunteering makes to them.  The researchers are interested in each person's own views and experiences about volunteering. Please contact Gemma.Howe@networkrail.co.uk if you are interested in taking part.
The results of the survey will inform future volunteering campaigns, including the rail industry's Million Hour Challenge, which supports Samaritans to save lives and help vulnerable people.
Please use this link to access the survey Bit.ly/rail2021