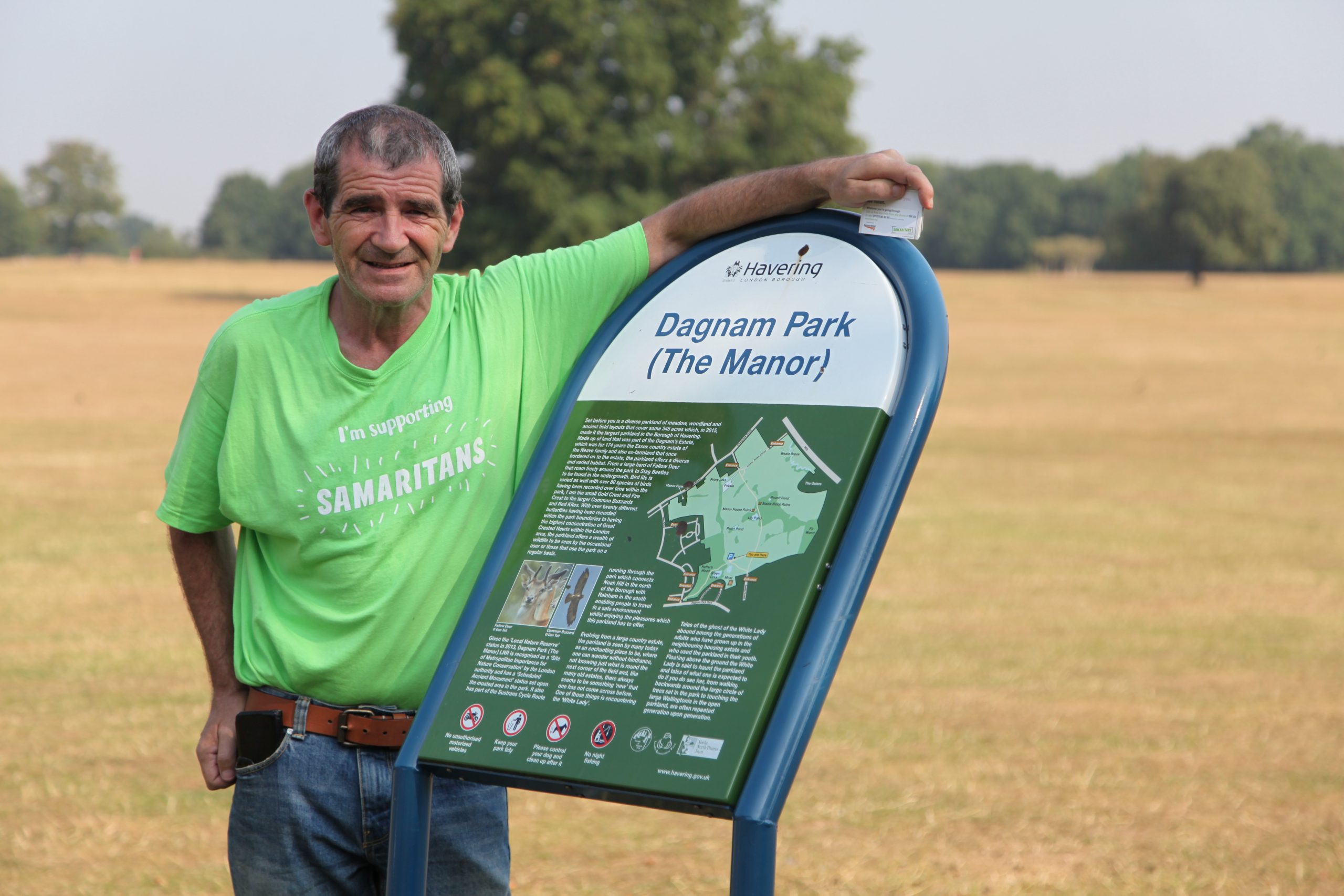 Tony, who works at Romford Railway Station, is walking over 33,000 steps per day during the month of September in his challenge to walk one million steps in the 30 days of September. Tony is raising money and awareness for his local Samaritans branch at Havering and to support the industry's Million Hour Challenge. One million steps equates to 500 miles which will be an amazing achievement.
"I meet many people on my walks and at work so I always carry the Samaritans contact card in case I'm asked for one. The aim is to raise awareness of the service Samaritans provide and raise money so they can continue to provide it".
By Tuesday 15 September Tony reached the halfway mark of his challenge with a step count of 519,800, which was 19,800 above target. Tony's biggest walking day at this point is 41,342 which he walked on Sunday 13 September.
Tony's millionth step will be at 4pm on 30th Sept as he enters the car park at Havering Samaritans. You can support Tony via https://uk.virginmoneygiving.com/RichardBaker92
Samaritans need support now more than ever, if you'd like to take on your own personal challenge to support your local branch, sign up to the Million Hour Challenge to start making a difference in your local community.