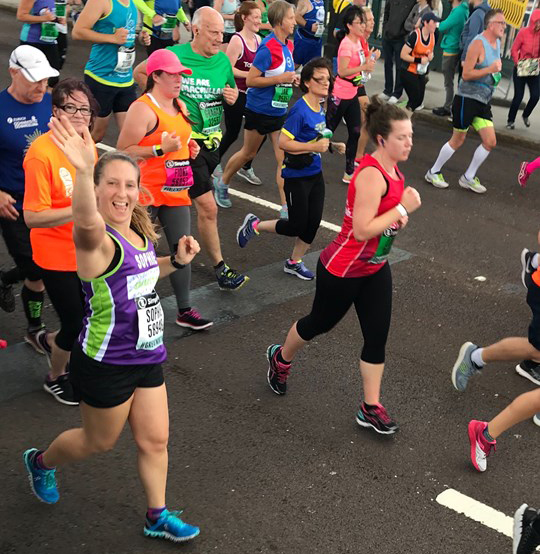 Part of my day job is working to prevent suicides on the railway, every year there are hundreds of suicides on Britain's railways. Last summer I took part in the Great North Run to raise Money for Samaritans.
I completed the 13.1mile course alongside 43,000 other runners. There was a great atmosphere and although the run was tough especially towards the end as we were running into the wind it was a fantastic feeling when I crossed the finish line.
Over the last few months I've supported Samaritans 'Big Listen', 'Small Talk Saves Lives' and 'Brew Monday' with colleagues in the South East Route… it's fun and it's really important to increase awareness of Samaritans work and anyone can get involved and help.
Samaritans is available round the clock, every single day of the year providing a safe place for anyone struggling to cope, whoever they are, however they feel, whatever life has done to them.
Sophie Wright, South East Route, Network Rail