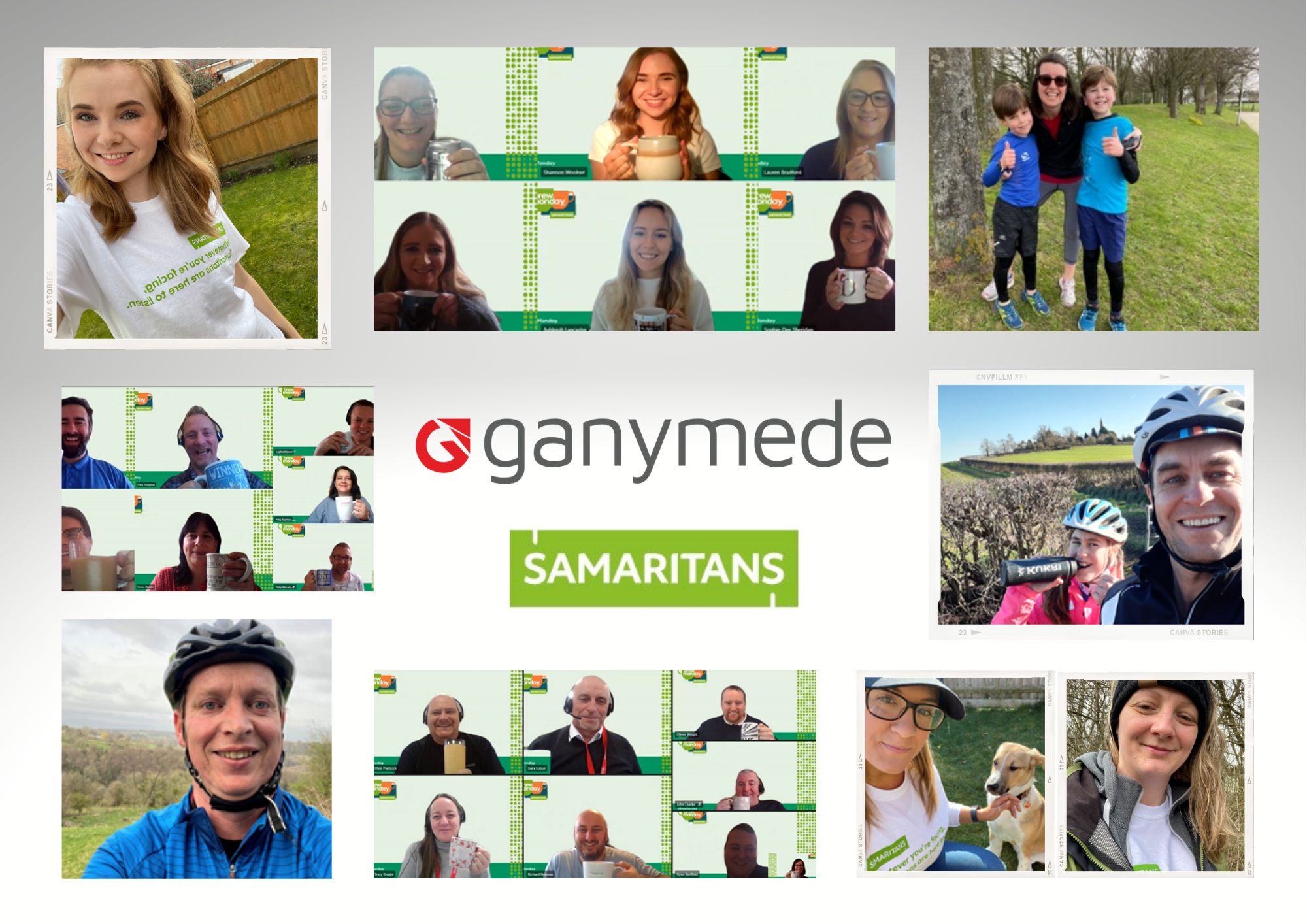 Samaritans has been Ganymede's chosen charity partner for the last few years, and the Million Hour Challenge compliments this partnership perfectly. We pride ourselves in having a 'Being Socially Responsible' strategy that the entire business is fully supportive of, and our partnership with Samaritans helps us drive our strong focus on Community Engagement.
As a business we have embraced the Brew Monday challenge and the 310k step challenge with a number of teams braving the elements to raise awareness and as many donations as possible. We have also seen positive effects on our teams wellbeing and motivation since being part of these initiatives – most of those who were part of the 310k step challenge have now carried on their steps as they enjoyed it so much!
Being a contingent labour supplier with over 1,500 operatives, getting messages across to our entire workforce can be a challenge. However, through including Samaritans information on a variety of platforms such as our Safety First Newsletter, text messages and in our fleet, we ensure the Samaritans message is consistently communicated to all those who work for us, no matter where in the country they are based.