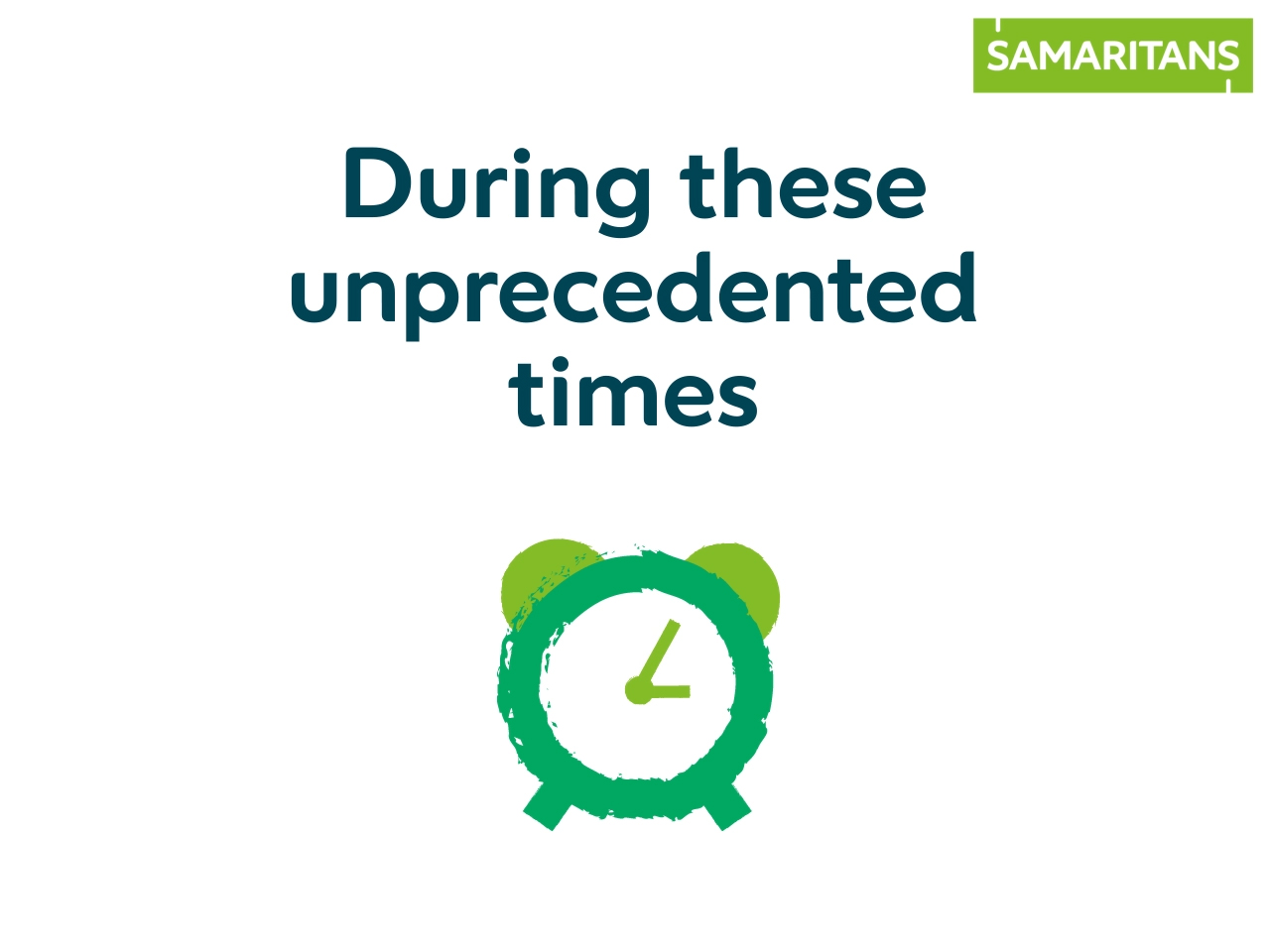 The coronavirus outbreak is affecting the way many of us live our lives, and it's normal that this will affect people's mental health. As we navigate this challenging and uncertain time we recognise anxiety is a common feeling amongst most of us. Samaritans has created a dedicated page providing guidance around mental health, which is being kept updated with helpful articles and resources as they are published.
To access this page please click here.
We've also gathered some resources that might be helpful to you during this time.

Supporting others through active listening It's likely we'll all need to lend a listening ear to family, friends, colleagues and neighbours. Knowing how to listen and offer support could make a real difference to how they are feeling.

Looking after yourself This page includes practical guidance to help you cope when times are tough, including breathing and muscle relaxation exercises.

Wellbeing in the Workplace You can learn skills that will help you understand the importance of emotional health and have the confidence to reach out to a colleague, friend or family member who might be struggling to cope.
Alternatively, you can always turn to the Samaritans helpline if you need to talk in confidence to a Samaritans listening volunteer. Samaritans are always available if you need someone to talk to.
For more information and contact details please click here.
The coronavirus outbreak is affecting the way many of us live our lives, and it's normal that this will affect people's mental health. As we navigate this challenging and uncertain time we recognise anxiety is a common feeling amongst most of us. Samaritans has created a dedicated page providing guidance around mental health, which is being kept updated with helpful articles and resources as they are published. To access this page please click here