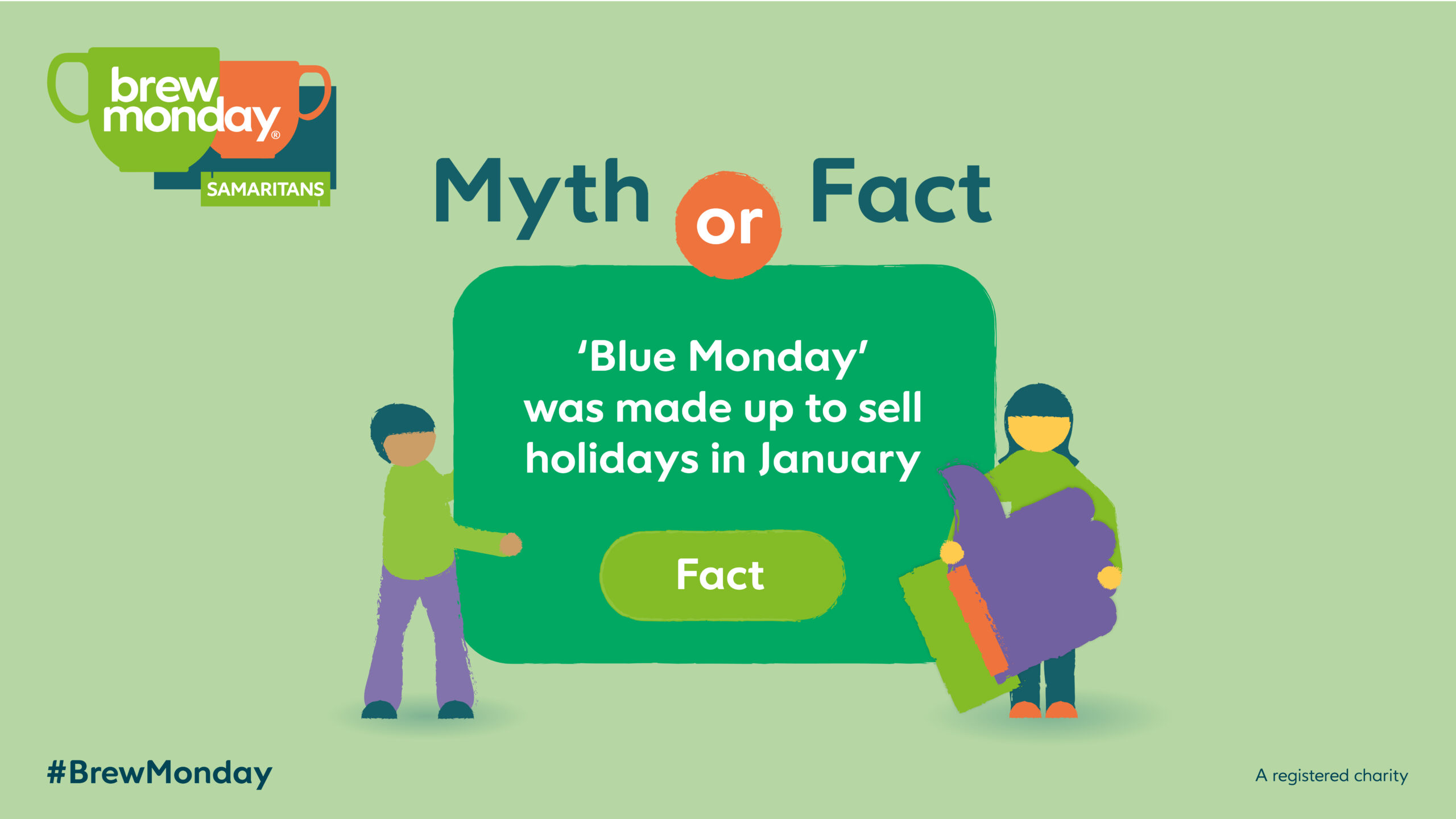 This Brew Monday, 17 January, Samaritans is reminding everyone to reach out for a cuppa and a catch-up with the people you care about. At Samaritans they know there's no such thing as 'Blue Monday' – feeling low isn't just something that happens on Mondays or in January.
Whilst the third Monday in January is sometimes referred to as 'the most difficult day of the year', the charity is highlighting that there's no such thing as 'Blue Monday' as people can feel a range of emotions any day of the year. Although winter is thought to be one of the harder seasons with dark days and frosty nights, Samaritans volunteers hear similar concerns all year round from those that contact the charity. The main concerns include mental health and illness (46%), family (34%) and loneliness (28%)*.
So we say out with the blue and in with the brew!
Julie Bentley, Samaritans' CEO said: "We're so grateful to the rail industry for their support of Brew Monday again this year. Throughout the various lockdowns and restrictions, the pandemic has shown us that staying connected with others has been a vital part of getting people through difficult times. We know the impact talking and listening can have, and a cup of tea and a chat won't solve everything, but it can be a start. You don't have to have all the answers or solutions, you just need to listen and start a conversation which could just be the support that someone needs."
We can always make time for a cuppa and a catch-up. It doesn't matter if it's a Monday morning or Saturday night, or if you're drinking green tea, black coffee or orange juice. If you're sharing a cuppa and listening, you're doing it right.
*From December 2020 – November 2021, 46% of contacts that reached out to Samaritans for emotional support mentioned mental health and illness, 34% mentioned family and 28% mentioned loneliness as a concern.